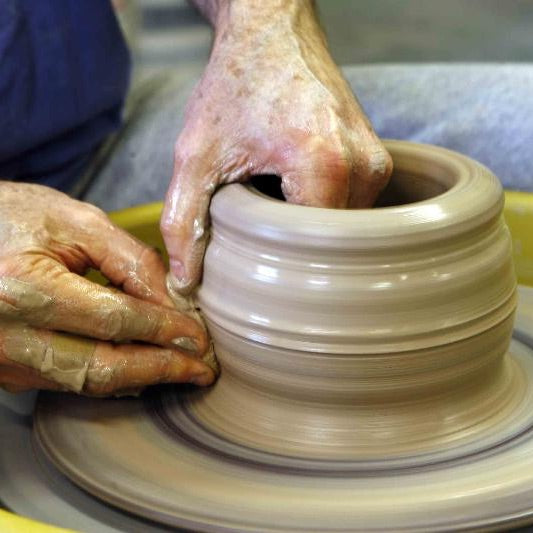 Where the creativity happens
In between creating our own clay pieces or finishing commissions we happily offer classes to intermediate and advanced students.
The studio is fully equipped with pottery wheels, slab roller, 3 electric kilns, a large 24 cu. ft. updraft kiln, and a raku kiln. We make our own glazes in our large glazing shed.
Are you an intermediate pottery student?
Never done pottery but are interested in learning this fun craft? Click below for a link to studio info in the Houston area.